Meet the Team
Our veterinary team is dedicated to keeping your pet well! We spend countless hours every year attending seminars and lectures to provide our patients with the most current and leading-edge medical care.


Dr. Tina McGrath
Veterinarian and Practice Owner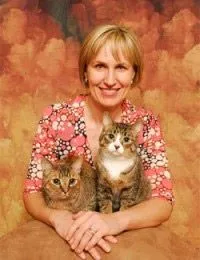 Dr. Tina graduated from the Ontario Veterinary College in 1990. She spent 9 years in general practice prior to purchasing her first clinic in 1999. Windrush Veterinary Services joined the family of clinics in 2005 and has opened a new clinic, Bronte Village Animal Hospital in Oakville. Dr. Tina feels fortunate to work alongside an exceptional group of people. "It makes coming to work every day not feel like work!"
Her passion in veterinary medicine has evolved over the years and became certified for Canine Rehabilitation, which is comparable to human physiotherapy. Internal medicine and preventive wellness programs continue to be an area of interest. "Learning new skills and ideas is a must in the ever-changing medical field!"
Dr. Christopher Crombie
Associate Veterinarian
(In loving memory, October 19th 1949-March 3rd 2019)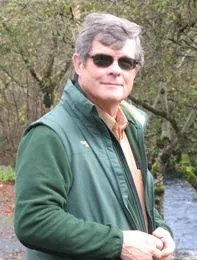 Dr. Crombie graduated from University of Guelph in 1974 and founded Windrush Veterinary Services the same year. In 1995, he received a certificate from Ohio State in Exotic Animal Medicine.
While originally an equine and companion animal veterinarian for 25 years, he then limited the practice and his work to companion animals and exotic pets. Dr. Crombie enjoyed all types of surgery – orthopedic, soft tissue, and even rebuilding fractured turtle shells. He provided wildlife rehabilitation for over 30 years through Windrush.
To our dearest friend and colleague Christopher, you will be greatly missed and fondly remembered always.
Dr. Sarah Murdoch
Associate Veterinarian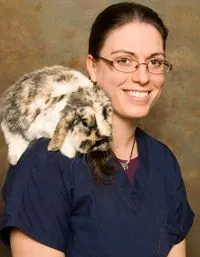 Dr. Sarah Murdoch always loved animals from a very young age. After volunteering and working in a variety of animal care settings, veterinary medicine seemed like the perfect career choice. She graduated from the Ontario Veterinary College in Guelph in 2010. While she enjoys working with all types of animals, she has a keen interest in exotics and wildlife medicine.
She is currently owned by four amazing rabbits (two of which are special needs) and her cat Pixie. She also has an indoor pond of goldfish. When not working, her hobbies include spending time at the cottage, hockey, gardening, and reading. She loves horseback riding in the Rockies and hopes to one day travel to Australia.
Michelle Kelly
Office Manager/Registered Veterinary Technician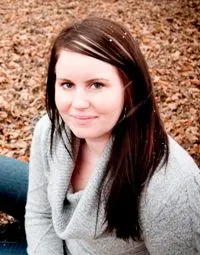 Michelle joined the Windrush team in May 2008 after graduating with honors from University of Guelph, Ridgetown campus with a degree in Veterinary Technology. Michelle has had a special interest in exotic and wildlife medicine since starting at Windrush and continues to keep up on current changes in these fields. She holds a position on the board of Brant County Wildlife Rescue and hopes to continue her work with wildlife going forward. Michelle has now taken a step back from her many years of after-hours/emergency care and is expanding her management knowledge within the clinic.
When she is not working, she enjoys hiking with her German shepherd cross Rufus, spending time with family, traveling the world, or relaxing at home with her cat Lucky.
Randi Young
Registered Veterinary Technician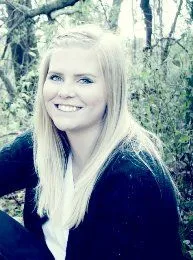 Randi graduated with honours from University of Guelph, Ridgetown College Campus in 2009 from the Veterinary Technology Program. While completing her externship at Windrush Vet Services in 2009, she found she had a strong interest in wildlife rehabilitation. She went on to receive her certificate from the Ontario Wildlife Rehabilitation and Education Network and re-joined the Windrush Team in September 2011.
Randi most enjoys the close relationships she's able to have with clients and their pets here at Windrush. She truly loves each member of the Windrush team and thinks of them as her second family.
Her passion in the veterinary industry is feline wellness care. She founded a small organization in 2013 that targets outdoor and stray feline overpopulation issues. To date, she has assisted to spay/neuter 200+ homeless felines and find homes for another 100+ cats/kittens who otherwise would have never had a family of their own.
She enjoys travelling with her husband & son and spending time with their dog Dexter, and kitties, Mona, Paisley, Fidget, and Charlotte.
Ariel Bartlett
Veterinary Technician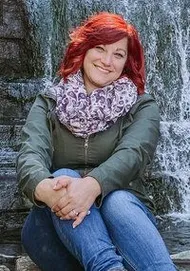 Ariel graduated with honours from the Veterinary Technology - Wildlife Rehabilitation program at Northern College, Haileybury Campus in 2012. She first found her way to Windrush Vet Services when she covered Vickey's maternity leave in 2013. Ever since her time at Windrush, the staff, clients and their pets have always held a special place in her heart as she furthered her career in veterinary medicine. She returned to WVS in 2022 as a part of the technician team.
Her passions include photography, cross stitching, exploring new forest trails, as well as staying cozy at home with her husband and three kitties while tending to the many houseplants that she has.
Vickey Willms
Receptionist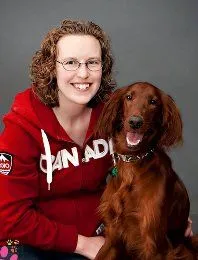 Vickey has been working as a Receptionist / Veterinary Assistant since 2002, and has been on the Windrush Team since 2010.
When Vickey is not working, she can be found riding her horse, mountain biking, or running the trails with her Irish Setter Daphne. Vickey also keeps busy hanging out with her sons and playing with her menagerie of furry kids at home.